Dear visitor!
You are welcome to our splendid island of Saaremaa!
Come and enjoy the peace and the quiet, the sunsets and the views of the
beautiful nature.
: +372 45 44159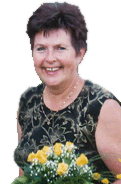 : + 72 51 09390
: info@lepametsa.ee
Contact: Maie Viirsalu
Lepametsa location
We are situated in Nasva, 7 km from Kuressaare.
You can see the pointing sign "Lepametsa Puhkemaja" near the Sõrve road,
after the bridge of Nasva.
You can walk along the sandy seaside,only 600 m or take deep breaths under
pine tree forest, 1,5 km away.